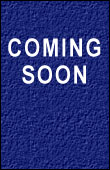 PREVIEW THE BOOK (TBA)

GENRE:
Science Fiction
Dystopian
Action & Adventure
Survival


---

KINDLE (TBA)
KOBO (TBA)
NOOK (TBA)
iTUNES (TBA)
google PLAY (TBA)

---

AMAZON.COM (TBA)

---

E-BOOK:
ISBN: 9781770531536
EPUB, MOBI, PDF
$5.99 US

Amazon Paperback:
ISBN: 9781770531550
Trade Paperback
5.5" X 8.5"
TBA Price
TBA Pages


---
BISAC:
FIC028020
FIC055000
YAF001020


Last Iteration, The (Book One of a trilogy)


Release Dates:
Kindle Pre-Order E-book:
Aug. 28 thru Sept. 10, 2017
Kindle Exclusive E-book:
Sept. 11 thru Dec. 10, 2017
E-book Everywhere Release: Dec. 11, 2017

---
Trapped in a world that makes no sense.
Hanianís military career has been a farce for years. Cie may never again see the outside of a prison. Elise joined the rebellion because it was just what you do. Geno canít be bothered to find a life outside work. Rina is just plain scared.
Stolen away from a world cleaved by a slow-burning civil war, they find themselves turned loose in a shifting white labyrinth. Someone wants them together. Someone wants them to struggle. And someone is watching.
---
About the Author:
Mel Arthur lives in Atlantic Canada and writes adjacent to three cats, a husband, and a small boy. The Last Iteration is her first novel. [MORE]
---
Books in The trilogy:
The Last Iteration (Book One)
The Cost of Loyalty (Book Two) - Forthcoming
A Pivotal Flaw (Book Three) - Forthcoming
---
"The Last Iteration is a mystery, a love story, an adventure tale, and sits somewhere on the line between fantasy and science fiction. It is written for a more mature audience than the Maze Runner and deals heavily with the internal motivation and personalities of the characters." - Mel Arthur
---
Praise:
"There is so much about this book I love. I am a big fan of the romance aspects of this book and how different relationships develop between the characters as they find each other. I enjoyed watching the characters change as they progressed through the maze..." - Ashley Levy