---
Adams, C. T.
C. T. Adams and Cathy Clamp are real people with slightly twisted minds who write strange fiction for fun. They are happily the award-winning, USA Today bestselling authors of the "Tales of the Sazi" and "Thrall" series for Tor Books. They are also now writing urban fantasy as "Cat Adams" and released a new series, "The Blood Singer" in June, 2010. Both C.T. and Cathy spend their days working in a law office in central Texas, which is what many claim warped their brains.
---
Alexa, Camille
Camille Alexa is a dual Canadian/American living and writing in the Pacific Northwest, very grateful for the mountains, the ocean, and the train running from Vancouver, BC to Portland, Oregon. Her poetry has been nominated for the Rhysling and the Dwarf Star awards, while her short fiction collection Push of the Sky earned a starred review in Publishers Weekly and was an Endeavour Award finalist.
---

Anderson, Colleen
Colleen Anderson lives in Vancouver, BC and has over 100 published stories and poems appearing in magazines and anthologies, including Heroic Fantasy Quarterly, Chizine, ON Spec and Dreams of Decadence. Colleen is an Aurora nominee and has a BFA in creative writing.
---

Anderson, Kevin
Kevin J. Anderson is an American science fiction author with over forty bestsellers. He has written spin-off novels for Star Wars, StarCraft, Titan A.E., and The X-Files, and with Brian Herbert is the co-author of the Dune prequels. His original works include the Saga of Seven Suns series and the Nebula Award-nominated Assemblers of Infinity. He has also written several comic books including the Dark Horse Star Wars collection Tales of the Jedi written in collaboration with Tom Veitch, Predator titles (also for Dark Horse), and X-Files titles for Topps. Some of Anderson's superhero novels include Enemies & Allies, about the first meeting of Batman and Superman and 'The Last Days of Krypton', telling the story of how Krypton came to be destroyed and the choice two parents had to make for their son. His wife is author Rebecca Moesta. They currently reside near Monument, Colorado.
---
Anderson, Krysia
Krysia Anderson grew up hearing stories of the Okal Rel Universe as a friend of Lynda Williams' middle daughter, Angela Lott. Krysia's writing debut was a short story for Opus 2: An Okal Rel Universe Anthology, where she introduced the character Victoria, a half-Vrellish girl much too violent and vigorous for the expectations of her Demish family. She plans on writing a series of novellas dealing with Victoria's adventures, starting with Misfit Leaves Home. Krysia Anderson graduated from high school in 2011.
---
Anderson, Timothy J.
Timothy J. Anderson is a graduate of the Carleton School of Journalism, has had his work published in many periodicals including the Prairie Fire Speculative Fiction Issue and Fantastika Chronika (in Greek translation). He is in demand as a teacher of writing workshops at all levels. His writing career includes more than a dozen stage productions, two novels, including the controversial poetry collection Neurotic Erotica, and numerous published works of short fiction and nonfiction. He has won the Alberta Television Drama Award, several Alberta Culture Playwriting awards, the Jon Whyte Memorial Essay Prize, and was nominated for a Sterling Award for The Fourth Tenor. In addition, his chamber opera Garden Variations (written with composer David Parsons), won the national PRO Canada Competition. He has served as vice-president of the Alberta Playwrights Network, as librettist-in-residence for the Canadian Opera Company, and as chair of the strategic planning committee for the Writers Guild of Alberta. He was also one of the founders of The Books Collective, and has worked as an editor for many years. Born in Montreal, he has made his home in Alberta since 1984.
---
Andrew, Jason
Jason Andrew lives in Seattle, Washington with his wife Lisa. His short fiction has appeared in markets such as Shine: An Anthology of Optimistic SF, In Situ, and Dark Tales of Lost Civilizations. In 2011, Jason received an honorable mention in Ellen Datlow's List for Best Horror of the Year for his story "Moonlight in Scarlet".
---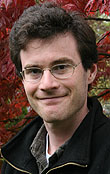 Archambault, Daniel W.
D. W. Archambault has made competitive sport an important part of his life for many years. When he's not studying computer science at the University of British Columbia or writing, he can be found skating, playing ultimate, or running. Dan would also like to apologize for the language and actions of his characters in this one. They were kids who didn't know any better. The "Recorded Testimony of Eric and Julie Francis" is his third fiction sale.
---
Ard, Frank
Frank Ard is from the quiet town of Loxley, Alabama. He is a graduate of Clarion West, and his work has appeared in Fantastique Unfettered, The Future Fire, and Birmingham Arts Journal. He is currently working on a collection of animal stories.
---

Armstong, Kelley
Kelley Armstrong has been telling stories since before she could write. Her earliest written efforts were disastrous. If asked for a story about girls and dolls, hers would invariably feature undead girls and evil dolls, much to her teachers' dismay. All efforts to make her produce "normal" stories failed. Today, she continues to spin tales of ghosts and demons and werewolves, while safely locked away in her basement writing dungeon. She's the author of the New York Times bestselling "Women of the Otherworld" paranormal suspense series and "Darkest Powers" young adult urban fantasy trilogy, as well as the Nadia Stafford crime series. Armstrong lives in southwestern Ontario with her husband, kids and far too many pets.
---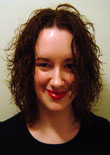 Ashby, Madeline
Madeline Ashby has lived on the outskirts of Los Angeles, Seattle, New York, and Toronto. She immigrated to Canada in 2006. She joined the Cecil Street Irregulars soon after, and in 2007 was a runner-up for the SF Idol competition at Ad Astra. (Her pal David Nickle won.) Madeline is a contributor to Frames Per Second Magazine and Kokoro Media, where she blogs about Japanese animation when not volunteering for the Sprockets division of the Toronto International Film Festival. This story is her first published in Canada.
---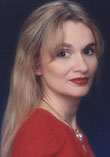 Baird, Alison
Alison Baird is a resident of Oakville, Ontario, Canada, and a graduate of Trinity College, University of Toronto, where she earned her Honours B.A. in English and her M.A. degree.

As an author she had an early start, publishing her first poems when she was 12. In 1994 her first book, The Dragon's Egg, was published by Scholastic Canada: it was a national bestseller and a Regional Winner of the Silver Birch Award (a children's choice award). It is now featured on school curricula across the country. The Hidden World and White as the Waves: A Novel of Moby Dick, both published in 1999, were Canadian Children's Book Centre "Our Choice" selections, and White as the Waves was shortlisted for the IODE Violet Downey Book Award. The Wolves of Woden, the prequel to The Hidden World, followed in 2001 and was featured in Resource Links Magazine's "Best of 2001." Baird's next project for Penguin was the The Witches of Willowmere (also a CCBC "Choice"), volume one of the "Willowmere Chronicles." In 2003 her adult fantasy novel, The Stone of the Stars, and its two sequels were sold to Warner Aspect through the Sternig & Byrne literary agency and were published in 2004 and 2005. The Stone of the Stars received a starred review in Publisher's Weekly.
---
Ball, Peter M.
Peter M. Ball is a writer from Brisbane, Australia. By day he works as the Digital Content and Community Manager at Queensland Writers Centre, a job that saw him run the inaugu¬ral Australian GenreCon in 2012 in addition to providing sup¬port to the subscribers of The Australian Writer's Marketplace. His short fiction has previously been published in magazines such as Apex, Shimmer, and Strange Horizons, as well as the Dreaming Again, Interfictions II, and Eclipse 4 anthologies. His faerie-noir novella, Horn, was published in 2009 by Twelfth Planet Press, and was followed by Bleed in 2010.
---
Barbour, Douglas
Douglas Barbour was born in Winnipeg, Manitoba, and has been a critic and editor as well as a poet. He has edited the anthologies Inscriptions: A Prairie Poetry Anthology, A Salt Reader, and The Maple Laugh Forever: An Anthology of Comic Canadian Poetry. In 1984 Mr. Barbour was the recipient of the Stephan Stephasson Award for Poetry, from the Writers' Guild of Alberta. Douglas Barbour is an awarding winning poet, critic and editor who teaches Canadian Literature and Creative Writing at the University of Alberta in Edmonton, Canada.
---

Barker, Michelle
Michelle Barker lives and writes in Penticton, B. C., with her husband and four children. Her poetry has been published in literary reviews across North America, including Tesseracts Fourteen. A chapbook of her poems "Old Growth, Clear Cut" will be published by Leaf Press. Her non-fiction work has won a National Magazine Award, and she has also published short fiction. Michelle is currently working on two fantasy novels for young adults and has been involved in writing workshops for teens.
---

Barley, Michael
Michael Barley was born in England, and his family came to Canada in 1948. He is an architect, and has always enjoyed writing. His books include 'Jackal Bird', 'Seven Days In December' (a group effort - he is one of four authors) and 'Northline' - a dystopian novel about a special type of train.

Michael and his wife have several children, as well as numerous grandchildren.
---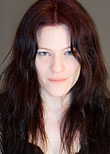 Beaulieu, Natasha
Montréal author Natasha Beaulieu published many short stories before her dark novel trilogy Les Cités intérieures (The Inner Cities) saw print. The trilogy has been translated into Polish but not yet into English. Her latest novel Le Deuxième gant (The Second Glove) is still on the dark side, as well as her other projects.
---

Beaulieu, René
René Beaulieu is a writer, essayist, translator (works by Moorcock, De Lint, O. S. Card, Heinlein, Vance and Sturgeon) and anthologist (with Guy Sirois) since 1979, working in the different genres of imaginative fiction in Québec and in France. One time winner of the Dagon Award and two times of the Boréal Award, he has published a number of story collections: Légendes De Virnie, Le Préambule, Coll. Chroniques Du Futur, 1981; Les Voyageurs De La Nuit, Les Éditions De L'À Venir, 1997, and Un Fantôme D'Amour, Ashem Fictions, 1997. Two of his stories have been published in previous Tesseracts anthologies: "The Blue Jay" (Jane Briely, trans.) in Tesseracts Q and "The Energy Of Slaves" (Yves Meynard trans.) in Tesseracts 8.
---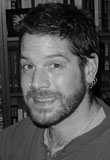 Bechtel, Greg
Greg Bechtel is PhD student in English literature at the University of Alberta. His fiction has appeared in the Tesseracts Ten and Qwerty Decade anthologies, as well as various literary journals, including Prairie Fire, Qwerty, Challenging Destiny and On Spec.
---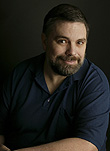 Bedford, K. A.
K. A. Bedford was born in Fremantle, Western Australia, in 1963. He attended Curtin and Murdoch Universities, and studied Writing, Theatre, and Philosophy. He lives with his wife, Michelle, near Perth, Australia.

His novels have been nominated for the Australian Aurealis Award and the P. K. Dick Award. Time Machines Repaired While-U-Wait won the Aurealis Award.

"I was probably scribbling on the inside wall of the womb while Mum was pregnant with me. I don't recall. I do recall writing a very great deal pretty much from my first moment. For a long time, however, my writing resembled strange scratches and wiggles, and was generally considered somewhat obtuse and difficult. Then one day at school they started teaching us how to print, and a few years later actual cursive script. A few years after that, when I was about 8 years old, I encountered a typewriter for the first time. I remember this now as practically a religious experience.

"So while I was always writing some damned thing or another as a young tacker, I didn't get really serious about it until I was about 14, when I completed what I thought was my first "proper" short story. Many more terrible short stories followed. Then, starting at age 18, came a succession of ghastly novels about improbable characters, including the one with the hitman whose index finger is six feet long and weighs two hundred pounds by itself. When I hit university in my early 20s, I got side-tracked over into theater, and wrote a bunch of horrible plays to go with all my ghastly books and terrible stories. It was all good fun, though. After university I got distracted by role-playing games, in the course of which I met Michelle, who would later be my wonderful wife. I have always loved board games, role-playing games, computer games, and still pursue that interest when I can. Writing eventually lured me back, or, more accurately, grabbed me by the scruff of my neck and frog-marched me to my writing desk and planted me in the chair and made me write Actual Proper Fiction. Thus was spawned yet more disastrous novels. Somewhere in there I also had a series of frightening jobs working for the Australian government in their public service, where I learned I was really not suited to office work.

"Another fit of university life interrupted the bliss in the mid-90s, during which I attempted to learn philosophy by correspondence. It was exceedingly interesting, and I learned a great deal, including how I really don't know bugger all about anything. I also learned, after tackling the deathless prose of the Philosophy Essay, that I much preferred writing ghastly books. Fortunately, in the middle of this course, one of these ghastly books actually got bought by these nice Canadian people, who clearly had no idea about my long-standing reputation as a purveyor of ghastly books. I suspect it would be best not to tell them about this in correspondence. We'll just go along with the fiction that Orbital Burn is my "first novel," and say nothing more about it.

"I take my writing very seriously indeed, which is a relatively recent development. I see myself as a journeyman apprentice sort of writer, more craftsman than artist, and I expect to continue learning my craft for the rest of my life. Writing continues to be a struggle for me, in more ways than one, and I see that as a good thing. I have instructed my wife that if I ever pronounce that I have mastered writing, she is to hit me hard with a squid. I now live in fear of the squid."
---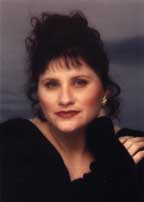 Bedwell-Grime, Stephanie
Stephanie Bedwell-Grime is a five-time Aurora Award finalist and the author of eight novels and over fifty short stories.
---
Beer, Robert H.
Robert H. Beer lives with his wife in Fergus, Ontario, along with two kids who seem to be in a time warp of some sort. They get older while he does not. Robert has published short stories in many publications in Canada and the United States, including OnSpec, the North of Infinity projects, and WP Kinsella's Baseball Fantastic.
---

Bell, Eileen
Eileen Bell lives in Edmonton, Alberta. She won the 2010 Aurora award for her novella "Pawns Dreaming of Roses" in the Women of the Apocalypse anthology published by Absolute XPress, and has had several other short stories published. She is happily at work on several other projects, and when she's not writing, she's living a fine life in a round house with her husband and her daughter's cranky cat.
---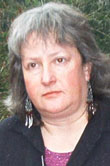 Bennett, Nancy
Nancy Bennett is an essayist, poet and fiction writer. Her work has appeared in such places as Tales of the Unanticipated, Tesseracts, and Flesh and Blood and Not One of Us. She has made the recommended reading list for the Year's Best Fantasy and Horror three times. Her latest achievement, a cinquain poem, appeared in In Fine Formî alongside the works of P. K. Page, Robert Service and Margaret Atwood.
---
Bennett, Renée
Renée Bennett is a three-time Aurora Award nominee for editing. Her own fiction has appeared in places such as Year's Best Fantasy, Realms of Fantasy, and on CBC Radio.
---
Bennett, Robert Jackson
Robert Jackson Bennett lives in Austin, Texas. His Shirley Jackson award-winning debut, Mr. Shivers, was published in 2010. His second novel, The Company Man, hit shelves in 2011, and his third, The Troupe, was released in 2012.
---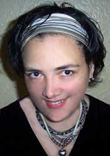 Bérard, Sylvie
Sylvie Bérard was born in Montréal in 1965. She ­obtained her Ph.D. from the Université du Québec à Montréal in 1997 and she is now assistant professor at Trent University. As a scholar, she published many articles on women's science fiction. She has been a regular contributor to Québec literary magazine Lettres québécoises and is a member of XYZ. La revue de la nouvelle collective. Her short stories have been published in magazines such as Solaris, Moebius and imagine..., as well as in anthologies such as L'Année de la science-fiction et du fantastique and Tesseracts. She co-authored with Brigitte Caron the novel Elle meurt à la fin (Paje, 1994) and she also translated, in cooperation with Suzanne Grenier, novels from Canadian authors Leona Gom and Nancy Kilpatrick. In 2003, her novella "La guerre sans temps", which is part of her novel Terre des autres (Alire, 2004), won the Boréal award and the Aurora award for best Canadian short story in French.
---

Beynon, David
David Beynon is a writer of speculative fiction who lives in Fergus, Ontario with his wife, two kids, a Golden Retriever and what increasingly appears to be an immortal cat. David's novel, The Platinum Ticket, has been shortlisted for The Terry Pratchett Anywhere But Here, Anywhen But Now First Novel Contest.
---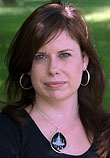 Bilodeau, Marie
Marie Bilodeau was born in Montreal to a family with nomadic tendencies. As a result her childhood was spent roaming from town to town in Eastern Ontario. In 1996 she roamed further west in the province, attending Wilfrid Laurier University in Waterloo. Along with earning a Bachelor's Degree in Religion and Culture with a minor in Archaeology (fields she has never once come close to working in, although they do come in handy for plot development), she also served two terms as President of the school's Science Fiction and Fantasy Club, an honor that she will never live down. Not that she cares to.
When not earning a paycheck Monday to Friday or writing fantasy novels, Marie can be found engaged in the act of storytelling in any location where two or more people have gathered. She tells mostly original stories of her own creation or adaptations of fairy tales and myths. She was instrumental in forming the Kymeras, a group of storytellers, poets, and spoken word artists who perform regularly in downtown Ottawa.
Marie currently resides in Ottawa where her family finally settled, and she likes it a lot. She lives with numerous cats, two literary fish, and one human roommate. She believes that all foods need to be tried at least once, occasionally to her detriment.
---
Birtolo, Dylan
Dylan Birtolo currently resides in the great Pacific Northwest where he spends his time as a writer, a gamer, and a professional sword-swinger. His thoughts are filled with shape shifters, mytho-logical demons, and epic battles. He has published a couple of fantasy novels and several short stories in multiple anthologies. He trains with the Seattle Knights, an acting troop that focuses on stage combat, and has performed in live shows, videos, and movies. In addition he teaches the academy for upcoming actor combatants. He has had the honor of jousting, and yes, the armor is real — it weighs over 120 pounds.
---
Blaine, Janice
Janice Blaine is a professional commercial artist. Throughout her career she has worked on a wide variety of projects, ranging from pre-production animation to design & illustration of children's books. She was recently nominated for an Aurora Award.
---
Bobet, Leah
Leah Bobet lives and works in Toronto. Her fiction has appeared in Realms of Fantasy, On Spec: The Canadian Magazine of the Fantastic, Interzone, and Strange Horizons, and has been reprinted in The Year's Best Science Fiction and Fantasy for Teens, Science Fiction: the Best of the Year 2006, Best New Fantasy 2, and The Mammoth Book of Extreme Fantasy.
---
Blackmore, Leigh
Leight Blackmore is a writer, editor, manuscript assessor, & occultist. He lives in Wollongong, Australia with his two partners, three cats, and a 5000+ volume library. Leigh is completing his Honours year for the B.A. Creative Arts (Creative Writing) at the University of Wollongong.

His most recent book is the weird verse collection, Spores from Sharnoth and Other Madnesses (P'rea Press, 2008) which US journal Dead Reckonings declared "places Blackmore amongst the leading weird poets of our era."

He published & edited (with B.J. Stevens & Chris G.C. Sequeira) Terror Australis: The Australian Horror & Fantasy Magazine (1987-92) and edited Terror Australis: The Best of Australian Horror. (Coronet, 1993). Leigh's weird fiction has appeared in the Agog! anthologies ("Uncharted" was a Ditmar nominee, Best Novella, 2003), Daikaiju 3, Eldritch Tales: Dark Horrors, and online at www.ligotti.net and www.writingshow.com.

Leigh co-edits (with chief editor Phillip A. Ellis) the bi-annual journal Studies in Australian Weird Fiction. He is Official Editor of SWWFT, the Sword & Sorcery & Weird Fiction Terminus amateur press association. He has contributed to many scholarly works on weird fiction including Supernatural Literature of the World: An Encyclopedia (ed. S.T. Joshi & Stefan J. Dziemianowicz, Greenwood Press, 2006). Critical work has appeared in Studies in the Fantastic and Lovecraft Annual.

Leigh regularly lectures on magick & occultism in the Illawarra, and co-facilitates MoonsKin ritual working group with his partner Margi Curtis. Their regular columns on occultism have appeared in Spellcraft and Black: Australia's Dark Culture magazine.
---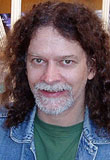 Bolduc, Claude
Born in Quebec City, Claude Bolduc now lives in Gatineau and has been writing horror short stories for twenty years, dozens of which were published in magazines and anthologies in Québec, France and Belgium. His best stories can be found in the collections Les Yeux troubles et autres contes de la lune noire and Histoire d'un soir et autres épouvantes, the latter winning the Grand Prix de la science-fiction et du fantastique québécois in 2007.
---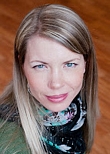 Boorman, Kate
Kate Boorman is an independent artist and writer with an MA in Dramatic Critical Theory. In the past several years, she has collaborated on a variety of theater productions and arts events in Edmonton and the surrounding area. She now writes Young Adult fiction. Her current projects involve first kisses, past lives, immortal beings with super powers, and things that explode. And scooters. Kate lives with her husband and two small children in Edmonton, Alberta.
---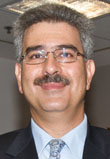 Boutros, Gabriel
Gabriel Boutros is a defence attorney in Montreal, where he lives with his wife and two sons, and occasionally dabbles in creative writing. His one previously-published story, "I Drive", appeared in Carte Blanche, an on-line literary review. He is a lifelong fan of Jimi Hendrix and has listened to All Along the Watchtower hundreds of times. Once, on a long night-time drive, he listened to the song's closing words and decided that somehow he had to incorporate this foreboding image into a story. "Two riders were approaching, and the wind begins to howl..."
---
Bowlsby, Craig H.
Craig H. Bowlsby has been wielding both pen and sword for many years. Five times Western Canadian Foil champion, a former member of the Canadian National Fencing Squad, he now teaches fencing at La Salle, in Vancouver.
Craig has worked as Swordmaster or Sword Double on several Vancouver shot productions. He has written many plays, including one produced by Vagabond theatre in New Westminster: Mutiny On the Minsk. He has been a panellist at previous Vcons, and Cascadiacon. His short story, The Number Three Blade, introduced Horth's first fencing experiences at the age of four, in the Okal Rel Anthology Opus Two. Craig wrote and produced the comedy sci-fi television show, Commander's Log, which was shown on the Space Channel, in 2004. Among many other things Craig also wrote The Knights of Winter, a history of hockey in British Columbia from, 1895 to 1911, available through Chapters.
---

Bradley, Rebecca
Rebecca Bradley was born in Vancouver in 1952, and grew up largely in Calgary. She studied archaeology, earning a Ph.D. at Cambridge, doing her fieldwork in Egypt and the Sudan. She married and had children in Northern Ireland.

In 1987, she and her husband moved to Kuwait, where she worked as a technical editor and he taught at the university. By coincidence they were on holiday at the time of the Iraqi invasion in 1990. Shortly thereafter, her husband took a job at the Hong Kong Polytechnic.

Rebecca wrote fiction full-time in Hong Kong. Before co-authoring Temutma with Stewart Sloan, she published her Hong Kong Macabre and Hong Kong Grotesque with Hong Kong Horrors. She has written a fantasy trilogy for Gollancz – Lady In Gil, 1996; Scion's Lady, 1997; and Lady Pain in 1998.

Rebecca returned to Calgary in July 1997, and is now supplementing her meagre earnings from writing by teaching archaeology part-time at a local college. She misses many things about Hong Kong, not least the cemetery.
---

Braun, Shen
Shen Braun has been writing since he was old enough to grip a crayon and has the towering stack of mostly finished stories to prove it. He eventually escaped from a small town and an enormous horde of relatives to go through years of university followed by numerous careers involving neckties and business lunches. Now, he's a stay-at-home dad in Brandon, Manitoba—his favorite job by far because he gets to focus on raising his family (when he's not ignoring them in order to get some typing done).
---
Braunbeck, Gary A.
Gary A. Braunbeck is a prolific author who writes mysteries, thrillers, science fiction, fantasy, horror, and mainstream litera¬ture. He is the author of 19 books; his fiction has been translated into Japanese, French, Italian, Russian, and German. Nearly 200 of his short stories have appeared in various publications. Some of his most popular stories are mysteries that have appeared in the Cat Crimes anthology series.
He was born in Newark, Ohio; the city that serves as the model for the fictitious Cedar Hill in many of his stories. The Cedar Hill stories are collected in Graveyard People and Home Before Dark. His fiction has received several awards, includ¬ing the Bram Stoker Award for Superior Achievement in Short Fiction in 2003 for "Duty" and in 2005 for "We Now Pause for Station Identification"; his collection Destinations Unknown won a Stoker in 2006. His novella "Kiss of the Mudman" received the International Horror Guild Award for Long Fiction in 2005.
---

Bridger, Denysé
Denysé is a native of Atlantic Canada, born in Canada's Easternmost province, Newfoundland, and raised in Nova Scotia. A lifelong dreamer, she began writing at an early age and can't recall a time when she wasn't creating in some artistic form. An active interest in the American West, and to a lesser extent the American Civil War, has been a lifelong obsession. Cowboys have been a love-affair that began at the tender age of three, and eventually expanded to encompass an equally timeless passion for pirates, Greek Gods, and Ancient Egypt. The other side of the Old West intrigue is an affinity for Victorian England, particularly the 1885-1895 part of the century.

This Newfoundland born author has had a highly prolific career; writing numerous paperback and electronic books. Her work has also been featured in a number of anthologies. Denysé has published over 400 stories, poems, and novella's world wide and has won an Amber Heat Wave award and has been nominated for an EPPIE Award; a prestigious award given for excellence in electronic publishing.
---

Brierley, Jane
Jane Brierley is a professional writer, editor, and literary translator, writer, editor, and former president of the Literary Translators Association of Canada. Her translations of science fiction stories have appeared in a number of Tesseract's anthologies, and she has translated three of Élisabeth Vonarburg's science fiction novels: The Silent City, The Maërlande Chronicles, and Reluctant Voyagers. In 1990 she won the Governor General's Award for best English translation.
---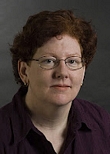 Brown, Leslie
Leslie Brown makes her home in Ottawa, Ontario. By day, she is a research technician in a laboratory studying Alzheimer's disease. By night, she tries to stay away from television and computer games to write science fiction, fantasy, and horror stories, much to the disapproval of her Welsh Cardigan Corgi who wants belly rubs.
---
Brozek, Jennifer
Jennifer Brozek is an award winning editor and author. Winner of the 2009 Australian Shadows Award for best edited publi¬cation, Jennifer has edited nine anthologies with more on the way. Author of In a Gilded Light, The Lady of Seeking in the City of Waiting, and Industry Talk: An Insider's Look at Writing RPGs and Editing Anthologies, she has more than forty-five published short stories, and is the Creative Director of Apocalypse Ink Productions.
Jennifer also is a freelance author for numerous RPG com¬panies. Winner of both the Origins and the ENnie award, her contributions to RPG sourcebooks include Dragonlance, Colonial Gothic, Shadowrun, Serenity, Savage Worlds, and White Wolf SAS. Jennifer is also the author of the long running Battletech webseries, The Nellus Academy Incident.
When she is not writing her heart out, she is gallivanting around the Pacific Northwest in its wonderfully mercurial weather. Jennifer is an active member of SFWA and HWA.
---
Brucato, Satyros Phil
Satyros Phil Brucato gained the nickname "Satyr" back in the '90s for his passionate temperament, flirtatious ways, and work on the Changeling: The Dreaming RPG>/i>. Later, he was gifted with the slightly more dignified "Satyros" by his beloved tribe in Greece. A professional author since the late '80s, Satyr's best-known for his short stories (in Weird Tales, Sword & Sorceress, Cabinet des Fees, and other publications); articles and columns (Realms of Fantasy, newWitch, Witches & Pagans, and other peri­odicals); comics (especially the webcomic Arpeggio); and RPG creations (Mage: The Ascension, Deliria - Faerie Tales for a New Millennium, The Sorcerers Crusade, and more). He loves to hike, dance, go barefoot, spin fire, and run around naked in the woods.
---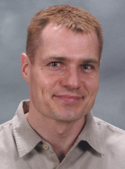 Brynczka, Piotra
Piotr Brynczka is the first author in the history of Canadian literature to have a book published where the reader is the hero of the story. Piotr was inspired by the Choose Your Own Adventure collection published in the late 70's – early 80's by Bantam Books in New York. He got hooked to those books at a very young age when his mother introduced him to them. After reading over and over every Choose Your Own Adventure book he could find, Piotr wished that the books had more pages and the missions to accomplish be more challenging. This way every book would last longer. He decided that some day, he will start his own collection of books where the reader is the hero of the story… and he did, adding many incredible twists to his outstanding work!
Today, Piotr Brynczka is a dedicated teacher with many years of experience under his belt. He completed a Bachelor of Arts degree in French as well as a Master's degree in French linguistics and translation from Carleton University, graduating with highest honours. While finishing his undergraduate degree, he became the second student in Carleton University's history to complete seven full time courses in a single school year while maintaining an A average. He then went on to Teacher's College at the University of Ottawa to complete his Bachelor of Education, once again graduating with honours. "I always knew I wanted to be a teacher", recalls the young man. "While finishing my Master's degree at Carleton University, I taught a French course to first year students. I loved the experience, which solidified even more my belief that I wanted to become a teacher. I love children, and I find that every day, I am always learning something new from them. I belief this is one of the most rewarding professions."
After graduating from Teacher's College, Piotr taught at in a Catholic High School before deciding to switch to the elementary level. "I missed the younger kids", he said. Since that day, Piotr taught every subject at almost all the grade level to French Immersion students. He also specialized in teaching Core French for many years. When he finished writing his manuscript, he read the first couple of pages to his grade 4 to grade 6 students. They became ecstatic, fascinated with the mission, and begged their teacher to keep on reading his manuscript. What was so special what about? Piotr made it lengthy, very challenging like no book before, full of traps and unpredictable scary creatures, but most of all, the reader has remarkable magical skills that he/she can choose from a list of powers. Piotr's students got incredibly hooked are impatiently waiting for the book release ever since.
Besides being a very creative writer, Piotr is an accomplished athlete, a businessman, and an avid Chess player. He is a Martial Arts expert who got involved in judo at age six, and learned an impressive array of Martial Arts over the years. He holds a black belt in judo, is an expert grappler/striker, and got involved in many Martial Arts competitions where he won numerous medals. He also got involved in track and field, wind surfing, volleyball, rock climbing, horseback riding and many other sports where he excels. As well, Piotr enjoys doing business. He created a depilatory product for men and woman made only with natural ingredients that can be applied anywhere on the skin to remove unwanted hair. "Some athletes want to remove hair all the time", he says "so that's where I got the idea." He is right now dealing with several companies in order to build more and more awareness about his great product.
When he has time, Piotr enjoys a nice Chess game with his personal computer or with who ever is available to play. "Chess is great way to develop great analytical skills", he says. "I also teach Chess at school and students love the game."
---
Budgen, Gary
Gary Budgen grew up, and still lives, in London, England. He has had about twenty or so stories published in magazines and short story anthologies including Interzone, Dark Horizons and the Where Are We Going anthology from Eibonvale press. He has an MA in Creative Writing from Middlesex University and is a member of Clockhouse London Writers.
---
Burgess, Tony
Tony Burgess is the author of several book-length fictions. He is also a frequent contributor of short fiction to periodicals, magazines, and anthologies. He recently adapted his novel Pontypool Changes Everything into a radio play for the CBC radio and a feature film, directed by Bruce McDonald. Tony lives in Stayner, Ontario, with his wife, Rachel, and their children, Griffin and Camille.
---
Caine, Rachel
Rachel Caine is a fictional person who writes many, many novels, including the "Weather Warden" series, the "Morganville Vampires" series, and the "Outcast Season" series. She lives in the Dallas, Texas area.
---
Calamai, Peter
Peter Calamai, a journalist for more than four decades as a reporter, foreign correspondent and editor (winner of four National Newspaper Awards), is an enthusiastic Sherlockian. The author of numerous pastiches and scholarly Sherlockian and Doylean articles, he is a Master Bootmaker and invested in The Baker Street Irregulars as "The Leeds Mercury," befitting his special interest in Late Victorian newspapers. He lives in Ottawa.
---
Campbell, J. R.
Jeff Campbell's fiction has appeared in a wide variety of publications including Spinetingler Magazine, Wax Romantic and Challenging Destiny. He has also contributed to various anthologies including Bone Ballet and Fantastical Visions IV. From time to time his writing can also be heard on radio's Imagination Theater and The Further Adventures of Sherlock Holmes. In addition to writing, he has co-edited the Sherlock Holmes anthologies Curious Incidents 1 and 2 with his good friend Charles Prepolec.

"It was the first thing every book store employee said when they sat down to interview for the job. Sometimes it was uttered at the interview's beginning, sometimes at the end, but it was always said with such earnestness. A sincerity unique to each person who said it. Some years have passed since I managed a book store but I can think of no better words to begin a short biographical essay than those I used when I was a teenager applying for a job at the local book store. My name is Jeff R. Campbell and I love books.

"Hardly a revelation, I know, but still worth saying. There's no other explanation for the way the book trade has dogged the steps of my adult life, first through the various book stores I worked for, as publisher's regional sales representative and then into writing and publishing ventures of my own. My fiction has appeared in publications as diverse as Spinetingler Magazine, Wax Romantic, and Challenging Destiny. My work can also be heard on the Jim French Radio Production's Imagination Theater and The Further Adventures of Sherlock Holmes. In addition to my writing I've also been privileged enough to edit two previous anthologies of Sherlock Holmes stories with my good friend, and distinguished Sherlockian, Charles Prepolec: Curious Incidents and Curious Incidents 2. A strange but oddly fascinating pastime, one that scratches the old book trade itch while allowing for the consumption of a pint or two of Guinness at the local pub.

"Of course it's not all writing, editing and visiting pubs. I'm married to a lovely, compassionate and wise (but for loving me; by my troth, it is no addition to her wit) woman named Kim who, at the time of our marriage, had no idea she would end up sharing a name with one of the more infamous of Canada's Prime Ministers. Together we've had three wonderful children (Stephanie, Thomas and Allison) whose virtues deserve more words than I'll spend on them here. All of us currently make our home in Calgary. One of the benefits of living in your hometown is the impressive collection of family and friends we've acquired over the years. There is also, I'm sad to say, a cat but why focus on the negative?

"I suffer an unusual tolerance for accountancy and book-keeping, a defect which has kept me employed. My interests seem wide and varied but I suspect everyone feels the same about their interests. As a young man I thought Rock and Roll was something people grew out of but, so far at least, that doesn't seem to be the case. I also enjoy folk songs from Scotland and Newfoundland (God's revenge for the way I used to tease the kid next door about his accordion lessons). I cheer for the Calgary Flames with an enthusiasm I know to be annoying to fans of other hockey teams but which I enjoy anyway. Other interests include Shakespeare, Star Trek and Sherlock Holmes."
---

Carreiro, Lisa
Lisa Carreiro is a writer and editor whose fiction has appeared in Strange Horizons and On Spec. She lives in Toronto with her partner and their small menagerie.
---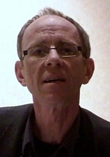 Carson, Brad
Born and raised on a tobacco farm, (where he played cowboys), Brad Carson learned the craft of writing dialogue and the value of strong coffee while working in theatre. A 2009 finalist for an Aurora Award, he has sat beneath hundred year old oaks in Wistman's Woods in Dartmoor, and wandered Druid paths in Snowdonia. He currently resides with his writing partner Arlene Stinchcombe in Norfolk County where they listen to the trees whisper stories.
---

Chen, E. L.
By day, E. L. Chen pushes pixels at an interactive agency in downtown Toronto. By night… she sleeps. Most of her writing (as well as this bio) was written during her lunch hour, appropriately on an iPhone accessing the cloud. Elaine has been previously published in The Dragon and the Stars, Tesseracts Nine, Twelve and Fifteen, Challenging Destiny, Lady Churchill's Rosebud Wristlet, Ideomancer, Strange Horizons and On Spec. She lives in Toronto, Ontario.
---

Choo, Mary E.
Mary Choo's poems and short stories have appeared in genre and mainstream magazines and anthologies throughout Canada and the U.S. Her work has won or placed in a variety of competitions, and her short story "Wolfrunner" reached the preliminary ballot of the Nebula Awards and the final ballot of the Canadian Aurora Awards.

Her credits include such publications as the Methuen children's anthology The Window of Dreams, Star*Line, Dreams and Nightmares, Sword and Sorceress On Spec and Northern Frights. She is currently completing her Moon Wars trilogy, which is set in the same created fantasy world as "Wolfrunner", as well as writing short fiction and several collections of poetry.
---

Christie, Jason
Jason Christie was told by a guidance councilor in high school that he would have a hard time in college, so he had best get a trade as soon as possible.

Luckily for Canadian lovers of poetry, Jason disregarded that advice, left Milton, Ontario and went on to obtain a BA Honours from York University in Toronto with a double major in English Literature and Creative Writing. In 2005, Jason completed his MA at the University of Calgary.

He has become one of Canada's most innovative poets. His avant-garde approach to poetry challenges the status quo and questions what a poem may be. He has had his work reviewed in The Calgary Herald, The Globe & Mail, and on numerous poetry and poetics blogs — most notably Ron Silliman's.

Jason's poetry has been published in numerous magazines, journals, and anthologies. He has also contributed as an editor, along with Derek Beaulieu and A. Rawlings, to the sensational anthology "Shift &Switch: New Canadian Poetry", published by Mercury Press in 2005. His first book of poetry, entitled "Canada Post", was published in the spring of 2006 by Snare Books.

Considered one of Canada's cutting-edge poets, Jason writes with a highly intelligent, satirical and somewhat whimsical, alternative style. His avant-garde approach to poetry challenges the status quo and questions what a poem may be.
---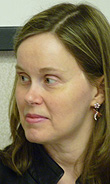 Church, Suzanne
Aurora Award winning author Suzanne Church lives in Ontario. She writes Science Fiction, Fantasy, and Horror because she enjoys them all and hates to play favorites. Her short stories have appeared in Clarkesworld and Cicada, and in several anthologies including Danse Macabre: Close Encounters with the Reaper. She is an outlier and a media junkie who when cornered becomes fiercely Canadian.

After attending A.C. Crispin's writers' workshop at DragonCon in Atlanta, Georgia in 2000, she focused on writing. Subsequently, she attended James Gunn's writers' workshop in Lawrence, Kansas in the summer of 2004 and she graduated from the Clarion South Science Fiction Writers' Workshop in Brisbane, Australia in 2005.

Her short fiction is gaining popularity, and she's currently applying her keen logic and humor to short stories and novels alike.

She has worked many jobs including actuarial student, computer programmer and high school math teacher.
---
Clamp, Cathy
C. T. Adams and Cathy Clamp are real people with slightly twisted minds who write strange fiction for fun. They are happily the award-winning, USA Today bestselling authors of the "Tales of the Sazi" and "Thrall" series for Tor Books. They are also now writing urban fantasy as "Cat Adams" and released a new series, "The Blood Singer" in June, 2010. Both C.T. and Cathy spend their days working in a law office in central Texas, which is what many claim warped their brains.
---
Clark, Karlene Tura
Karlene Tura Clark works at a University Library. When not busy there, she is involved with organizations such as the SCA where she enjoys historical recreation as a thirteenth century Viking persona. If not traveling to new places, she lets her hips travel with the beladi troupe she performs in. She can be found at home northeast of the lone tree in North Dakota doing her myriad craft interests, gaming online or tabletop, playing with her parrot, or annoying her ever-so-tolerant and supportive husband.
---
Clark, Simon
Simon Clark lives in Doncaster, England with his family. When his first novel, Nailed by the Heart, made it through the slush-pile in 1994 he banked the advance and embarked upon his dream of becoming a full-time writer. Many dreams and nightmares later he wrote the cult zombie classic Blood Crazy. Other titles include Darkness Demands, Vengeance Child and The Night of the Triffids, which continues the story of Wyndham's Sci-Fi classic.

Simon's latest novel is Whitby Vampyrrhic, a decidedly grue­some and ultra-violent horror-thriller set in World War Two.
---

Clarke, J. Brian
J. Brian Clarke is best known for fourteen stories published by ANALOG magazine ... five were 'cover' stories ... and 'Dinoshift' was nominated for the Science Fiction and Fantasy Writers of America (SFWA) Nebula award. Clarke's stories have also appeared in GALAXY, EXPANSE and ON-SPEC. 'Earthgate' was the lead in Donald A. Wollheim's 1986 ANNUAL WORLD'S BEST SF. 'Testament of Geoffrey' appeared in the Russian publication INVENTOR AND INNOVATOR.
J. Brian Clark won the inaugural A. E. Van Vogt Award for his novel Alphanauts.
---

Clink, Carolyn
Carolyn Clink is a well known Science Fiction poet who has had her work featured in Analog, On Spec and all four volumes of the Northern Frights series.
---
Clink, David
David Clink is the board president of the Rowers Pub Reading Series in Toronto and the webmaster of poetrymachine.com. His poetry has appeared in Chiaroscuro, The Dalhousie Review, The Fiddlehead, Grain Magazine, The Literary Review of Canada, and in the anthologies I.V. Lounge Nights, The 2008 Rhysling Anthology, Imagination in Action, and Distant Early Warnings. He has appeared three times in Analog, twice in Asimov's, and twice in On Spec. He was co-publisher, along with Myna Wallin, of Believe Your Own Press, and the author of five poetry chapbooks. His poem, "Falling" was nominated for two awards: the Rhysling Award and the Aurora Award. His poem, "Copyright Notice 2525" placed second in the 2007 Asimov's Reader's Poll. He has two books of poetry, "Eating Fruit Out of Season" and "Monster, a collection of dark, strange, surreal and unusual poetry" published by Tightrope Books.
---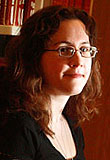 Clitheroe, Heather
Heather Clitheroe lives and writes in Alberta, Canada. Her fiction can be found in Hobart, Awkward Press, and Beneath Cease­less Skies. When she's not cubicle-bound in Calgary, she can be found on the banks of the Bow River or at the Banff Centre for the Arts, tucked away in a studio.
---

Clute, John
John Clute is the co-editor of both The Encyclopedia of Science Fiction and The Encyclopedia of Fantasy. He currently lives in London, England.
---
Cockle, Kevin
Kevin Cockle lives in Calgary, Alberta, and often incorporates Calgary-style boom-town themes in his work. A frequent contributor to On Spec magazine, Kevin has dabbled in screen writing, sports journalism, and technical writing to fill out what would otherwise be a purely finance-centric resume. Kevin's stories often deal with adult themes and explicit language which might not be suitable material for all readers. As a sports journalist, Kevin followed professional boxing and became conversant with what is often an unapologetically brutal business. Kevin's story in the Stoker Award nominated Evolve (vampire) anthology was characterized by one reviewer as "the most dis­turbing" in the collection, while the author himself acknowledged an "appalling" level of violence when asked to describe the piece at a book reading event. In 2012, Kevin optioned a screenplay based upon his story "Spawning Ground" and hopes to pursue more film work in the future.
---
Colangelo, Michael
Michael R. Colangelo is a writer from Toronto. He has published numerous short stories in both online and print venues, including Chizine, the Tesseracts 14 anthology, and the Apparitions anthology from Undertow Books. He is a former member of SF Canada, the present Membership Chair of the Horror Writer's Association, the former fiction editor for online horror/fantasy journal The Harrow, presently an editor for online webzine Ideomancer and a former columnist for horror web site FearZone. Last year, his short story Bat Story received an honourable mention in the 2010 Vaike and Erich Rannu Fund for Writers of Speculative Literature contest. And he is pretty handy with a knife.
---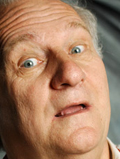 Colombo, John Robert
John Robert Colombo is an editor, author and anthologist, He takes pride in the fact that he compiled Other Canadas (1979), the first anthology of the country's fantastic literature. He contributed to Tesseracts 1 and Tesseracts 4, and is the co-editor of Tesseracts Fourteen. The editors of Tesseracts 6 dedicated that collection to him. He has edited collections of the short fiction written by Algernon Blackwood, Leslie A. Croutch, Maurice Level, and Stephen Leacock. Poems of Space and Time consists of more than three hundred of his "poems and effects" inspired by scientific exploration and the fantastic imagination.
---
Coney, Michael G.
Michael G. Coney is the best selling author of over 15 novels, including Fang of the Gnome and King of the Sceptre'd Isle. His works have been translated into Dutch, French, German, Italian and Spanish.
---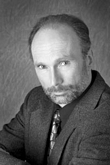 Connolly, Lawrence C.
The Lawrence C.Connolly novel Veins was a finalist for the Black Quill and Hoffer awards as well as inspiring the audio CD Veins: The Soundtrack. His new supernatural thriller Vipers was released in 2010. In addition he has two short story collections available, Visions, a collection of his science fiction and fantasy stories from Amazing Stories, The Magazine of Fantasy & Science Fiction, Twilight Zone, and others and This Way to Egress.

Over the years his stories have been reprinted in a variety of best-of and retrospective anthologies, such as Karl Edward Wagner's Year's Best Horror, Thomas and Elizabeth Monteleone's Best of Borderlands, and Audible.com's Best of the Magazine of Fantasy and Science Fiction. Other stories have frequently been included in recommended-reading lists, including those in Year's Best Fantasy and Horror (St. Martin's Press) and Best American Mystery Stories (Houghton Mifflin). Translations of his work have appeared in over a dozen languages.

His latest stories are currently available in Cemetery Dance 59, F&SF Aug/Sept 09, Darkness on the Edge: Tales Inspired by the Songs of Bruce Springsteen (from PS Publishing), Terrible Beauty, Fearful Symmetry (from Dark Hart Press), and The Stories in Between (from Fantasist Enterprises).
---
Costello, Sean
Sean Costello grew up in an Ottawa neighbourhood called 'The Glebe' in a time when Brylcreem ruled and cars were two-tone and built to last, playing drums and dreaming of becoming the next John Bonham. He still enjoys jamming to many classic riffs with his son, a guitarist and member of the rock band, Stray Bullet. Sean's first novel, Eden's Eyes was published in 1989 by Pocket Books and since then he has published six more novels.
---
Crowder, Nathan
Nathan Crowder has a problem with authority that likely stems from his Existentialist/librarian father and hippie mother. His discovery of punk music in the early 80s did nothing to help this. His fiction embraces a certain working-class aesthetic, a search for uncomfortable truths, and a love of popular culture. Nathan is primarily a horror writer, but his defiance of being pigeonholed has led him to write westerns, mysteries, urban fantasy, zombie erotica, sci-fi, and even clown noir.
His short fiction appears across numerous publications and anthologies, including Close Encounters of the Urban Kind, Cthulhurotica, Rigor Amortis, and Rock 'n' Roll is Dead. In the real world, he haunts the coffeehouses and karaoke bars of Seattle's Greenwood neighborhood.
---
Cullum, J. A.
Even before Janice A. Cullum could read and write she was creating new fantasy worlds by telling herself bedtime stories at the age of four.

"My father refused to read children's stories to me calling them utter rubbish", said Ms. Cullum, in a recent interview. He did, however, approve of Kipling. Therefore, Janice's earliest literary hero was Mowgli of the "Jungle Tales".

Janice has always believed in reincarnation. This life after life experience was evidenced by Janice's sensation of "remembering how to read". She applied this "recalled" knowledge by voraciously consuming books. The first book she recalls reading on her own was Walter Farley's The Black Stallion; her second, Robert Heinlein's The Red Planet.

Cullum had an early wealth of influence that many sf and fantasy writers would have given a world or two for. These Janice affectionately called "the stacks" - nearly two tons of science fiction and fantasy magazines collected by her father. From Amazing Stories to the Unknown, her dad had it all! Janice's favorites were the Planet stories of the late 1940's which featured stories by Leigh Brackett, C. L. Moore and Poul Anderson.

One of the greatest tragedies of the author's life came when her father donated all two tons of magazines to the Syracuse Library!

Her later influences include Robert E. Howard's Conan stories, Georgette Heyer's regency novels, Tolkien's Lord of the Rings, Dorthy Dunnett's Chronicles of Lymond, and Marion Zimmer Bradley's Darkover novels. She read "King Kull" when she was about 8 and was offended that the snake people were portrayed as totally evil. Cullum liked snakes, so she created a world where the snake people were no more good or evil than the humans. The snake people eventually morphed in the lizard folk.

Ms. Cullum loves science fiction and fantasy conventions, which she started attending with her family when she was eight, and where she met her husband, who shared her love of science fiction and fantasy.

J. A. Cullum currently live in Trinity County, California.
---

Curelas, M.L.D.
M.L.D. Curelas lives in Calgary, Alberta with her beagle, three guinea pigs, and her supportive husband. A career librarian, Margaret is a voracious reader, and plays baritone saxophone, board games with friends, and can occasionally be spotted swing dancing.
---

Curtis, Sheryl
With undergraduate and graduate degrees in translation from the Université de Montréal and a doctorate in interdisciplinary studies from Concordia University, Sheryl Curtis is a certified member of the Ordre des traducteurs, terminologues et interprètes agréés du Quebec (OTTIAQ) and works as a professional translator. During the course of her career, she also taught translation over a period of 20 years as a member of the part-time faculty at Concordia University, in Montreal, Quebec. More recently, she decided to leave the academic world to devote time to literary translation. Since 1998, her translations of short stories have appeared in Interzone, Year's Best Science Fiction 4, Year's Best Fantasy and Horror 15, On Spec, Altair, Tesseracts 8, Tesseracts 9, and elsewhere.
---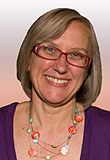 Czerneda, Julie
Curiosity has been the mainstay of her life, from being a biologist, to writing science texts, to her present career (which she still finds astonishing) of writing science fiction and fantasy full time. Her novels (thirteen to date, if you like to count, with more on the way) are published by DAW Books, and have garnered awards, international acclaim, and been bestsellers. As editor, Julie gets to read great and imaginative writing, but it's entirely possible, and somewhat curious, that what she most enjoys is to collect new authors and celebrate their success.
---
Dachuk, Mark
Mark Dachuk is a lifetime resident of Toronto, and makes his living as a carpenter. He is also a raging gamer, often pitching multiple card and board game ideas to friends, or boring them with various exploits in his online universe. He is currently in the process of forming a game company with a group of friends.
---
Dansky, Richard
Richard Dansky. The Central Clancy Writer for Ubisoft/Red Storm Entertainment, Richard Dansky is one of the leading vid¬eogame writers working today. An accomplished tabletop RPG designer as well, he's published five novels and writes regularly for Sleeping Hedgehog, Green Man Review, and other publica¬tions. Richard lives (and occasionally works) in North Carolina with his wife and a variable number of cats, books, and bottles of single malt scotch.
---
Danylak, Karen
Karen Danylak lives in Pickering, Ontario with her husband, Aaron, and their children, Liane and Ryan. Her love affair with both the written word and the fantastic began with fairy tales when she was three and continues to this day. Her fiction has appeared in the anthologies North of Infinity II and The Anthology From Hell. When she's not writing, Karen works in Toronto's financial industry.
---
Darbyshire, Peter
Peter Darbyshire is the author of the award-winning novel Please and numerous short stories. He is also the books editor of The Province newspaper. His fiction and columns have appeared in publications across North America and online.
---
Davies, David Stuart
David Stuart Davies is a playwright and the author of five Sherlock Holmes pastiches. His survey of the detective's screen career Starring Sherlock Holmes was published by Titan in 2007. He is the former editor of Sherlock magazine and currently edits Red Herrings for the Crime Writer's Association and serves as general editor of the Wordsworth Mystery and Supernatural series. His latest Johnny One-Eye mystery Without Conscience was published in March of 2008.
---
Davis, Amanda C.
Amanda C. Davis has lived in various parts of Pennsylvania her whole life. Her work has appeared in Shock Totem, Goblin Fruit, and Daily Science Fiction, among others.
---
Davis, Leslie
Leslie Davis was born in San Diego CA.
"Most of my stories have their roots in my dreams. I dream crazy, wild dreams almost every night, and often wake up thinking: "I've got to write this down." Usually it's a character sketch, or a flash of imagery, rather than a real story line. I have notebooks full of pieces of dreams. I've been writing since I was a child. I think I started writing because I couldn't find enough stories to read in my favorite genres: scifi and fantasy. No matter what else I'm doing with my life, I'm always writing in some form or another."
Leslie works hard into the early hours of the mornings often with one cat perched on top of the computer tower, and the other sprawled in her lap. he cats are good company and their wise elfish faces keep her inspired.
Leslie resides in Spokane, Washington with her husband, hundreds of paperbacks, and her Tabby and Tonkinese cats. When she is not doing renovations around the house, she spends her time practicing Yoga.
---
de Bie, Erik Scott
Erik Scott de Bie is a speculative fiction writer whose tastes run from the fantastic to the horrifying and everywhere in between.
He is best known for his work in the Forgotten Realms fantasy setting, where his fifth novel, Shadowbane: Eye of Justice, hit the stands in September 2012. His work has appeared in anthologies such as Close Encounters of the Urban Kind, Human for a Day, Dangers Untold, and the When the Hero Comes Home series. He also moon¬lights as a game designer for the Dungeons and Dragons and Marvel Heroic Roleplaying games. Erik resides in Seattle, where he is married, and lives with cats and a dog.
---
de Lint, Charles
Charles de Lint was born in the Netherlands on December 22, 1951. His family emigrated to Canada when he was only four months old. His father's job with an international surveying company resulted in several moves during de Lint's childhood, but by the time he was 12—having lived in Western Canada, Turkey and Lebanon—the family had settled in Lucerne, Quebec, not too far from Ottawa, Ontario where he now resides.
In 1980, de Lint married the love of his life, MaryAnn Harris, who works closely with him as his first editor, business manager and creative consort. They share their love and home with a sweet-natured cat named Clare and a cheery little dog named Johnny Cash.
De Lint is best described as a romantic—a believer in compassion, hope and human potential. He is known as a master in the field of contemporary fantasy, helping to pioneer the genre with his groundbreaking novel Moonheart (1984). His vivid portrayal of character and settings has earned him a vast readership and glowing praise from reviewers and peers alike.
His numerous awards and honours include the World Fantasy Award, the Canadian SF/Fantasy Aurora Award, and the White Pine Award, among others. Modern Library's Top 100 Books of the 20th Century poll, conducted by Random House and voted on by readers, put eight of de Lint's books among the top 100.
With 36 novels and 35 books of short fiction to date, de Lint writes for adults, teens and children. His most recent adult novel, The Mystery of Grace (2009), is a fantastical ghost story and a heart-wrenching tale of love, passion and faith.
Newer work includes Under My Skin—book one of his new series, The Wildlings, from Penguin Canada (March 2012). The Cats of Tanglewood Forest, a novel for middle-grade readers, was published by Little, Brown in January 2013.
De Lint has been the main book reviewer for The Magazine of Fantasy & Science Fiction since 1987. He has also written critical essays, music reviews, opinion columns and entries to encyclopedias. He has taught creative writing workshops for adults and children in Canada and the USA, and served as Writer in residence for two public libraries in Ottawa. He has also served as a judge for several prominent awards, including the Nebula Award, the World Fantasy Award, the Theodore Sturgeon Award and the Bram Stoker Award.
The proverbial Renaissance man, de Lint is also a painter, poet and musician. His storytelling skills shine in his original songs, several of which were recorded and released in 2011 on his CD, Old Blue Truck. A multi-instrumentalist, de Lint performs with MaryAnn (also a musician). His main instruments are guitar, harmonica and vocals, while hers are mandolin, guitar, vocals and percussion.
---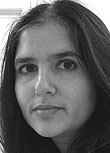 Deefholts, Khria
Khria Deefholts was born in India to bi-racial parents. She grew up in Canada, and later lived in Japan, where she studied such arcane subjects as the tea ceremony and Japanese calligraphy. She has worked on a film in Germany, had close encounters with snakes and crocodiles in Australia and taught ballroom dancing. She speaks six languages with varied degrees of fluency and has published numerous shorter pieces of fiction and non-fiction. She lives in Ontario, with her husband and two cats.
---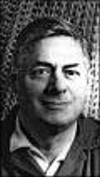 Deegan, Roger
Roger Deegan earned his Masters of Music in Composition from the University of Southern California and has written music for over 100 films.
---
DeLuca, Michael J.
Michael J. DeLuca's short stories have appeared in Interfictions, Beneath Ceaseless Skies, Apex and The Future Fire. He's a graduate of the Odyssey Writing Workshop and a member of the Homeless Moon writers' cabal, and he runs the indie ebook store Weightless Books. He grew up in Boston, where he lived for a year across the street from the gates of Forest Hills Cemetery.
---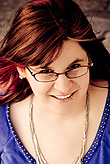 Dempsey, Morgan
Morgan Dempsey is a writer and software engineer, currently living in Silicon Valley, California. Her stories have been published in Redstone Science Fiction, Broken Time Blues and Danse Macabre.
---
Devine, Dan
Dan Devine is an aspiring science fiction and fantasy author who has been published numerous times online and in print. His first novel, The Next Best Thing to Heroes, is currently available on amazon.com, and its sequel is due out soon.
---
Dixon, Lorne
Lorne Dixon lives and writes off an exit of I-78 in residential New Jersey. He grew up on a diet of yellow-spined paperbacks, black-and-white monster movies, and the thunder lizard backbeat of rock-n-roll. His novels include Eternal Unrest, The Lifeless, and Snarl. His short fiction has appeared in four volumes of Cutting Block Press' Horror Library series, Darkness on the Edge (PS Press), Metahumans Vs. the Undead (Coscom), as well as many other anthologies and magazines.
---

Doctorow, Cory
Cory Doctorow is a science fiction novelist, blogger and technology activist. He is the co-editor of the popular weblog Boing Boing (boingboing.net), and a contributor to Wired, Popular Science, Make, the New York Times, and many other newspapers, magazines and websites. He was formerly Director of European Affairs for the Electronic Frontier Foundation (eff.org), a non-profit civil liberties group that defends freedom in technology law, policy, standards and treaties. Presently, he serves as the Fulbright Chair at the Annenberg Center for Public Diplomacy at the University of Southern California.
---
Donaldson, Eileen
Eileen Donaldson lives in Pretoria and works at the University of South Africa. She earned her DLitt in feminist speculative fiction and is an avid fan of all SF and fantasy, whether serious or spoof. While most of her writing is academic, she enjoys turning her hand to fiction when time allows it. If she could, she would build a cabin in the woods and forget the real world.
---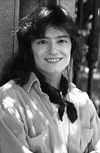 Donovan, Rita
Rita Donovan has won the Ottawa-Carleton Book Award on two seperate occasions and was a runner up in the W.H Smith/Books In Canada First Novel Award.
---
Dorie, Sarina
Sarina Dorie is a speculative fiction writer, artist and belly dance teacher who lives in Oregon. She has sold 26 stories in the last two years to a variety of magazines including Daily Science Fiction, Flagship, Allasso, Roar, New Myths, Untied Shoelaces of the Mind, Penumbra, and Crossed Genres. Sarina's fantasy novel, Silent Moon, won awards from Romance Writers of America.
---
Dorin, Ivan
Ivan Dorin is a third generation Albertan. He grew up in Bentley, Calgary, and Didsbury. His most 'Canadian' story was anthologized under five different titles containing the words 'Home', 'Alberta', 'Saskatchewan', or 'Canada'. His work has also appeared on CBC radio, and in Alberta Rebound, On Spec, Greatest Uncommon Denominator, and VOX.
---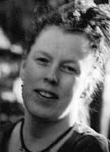 Dorsey, Candas Jane
Candas Jane Dorsey's novel Black Wine (Tor, 1997) won the Tiptree, Crawford and Aurora Awards. Her fiction ­includes Vanilla and other stories, (NeWest, 2000), A Paradigm of Earth, (Tor 2001), Machine Sex and other stories (Tesseract, 1988) and Dark Earth Dreams (Tesseract/Phoenix DiscBook, 1994). Her poetry includes: Leaving Marks (River, 1992) this is for you, Orion rising, and Results of the Ring Toss (blewointmentpress, 1973/74/76). She edited or co-edited four SF collections, served on boards/committees for several Canadian writers organisations, co-founded/edited The Edmonton Bullet arts newspaper 1983-1993, and in 1992 co-founded literary publisher The Books Collective and its imprint River Books. From 1994-2003 she was editor-in-chief and co-publisher, with Timothy J. Anderson, of Tesseract Books. A freelance writer/editor and founding partner of Wooden Door and Associates communications company, she has travelled widely to give readings, presentations, and teach, and has won arts achievement and book awards. She lives in Edmonton, Alberta, Canada.
---

Dullemond, Tom
Tom Dullemond is an Australian-based writer of speculative fiction and the occasional prize-winning literary piece. He works primarily as a software developer and juggles a day job, home projects, writing and family--not necessarily in that order. Tom has previously published work in anthologies such as AustrAlien Absurdities, as well as co-editing The Complete Guide to Writing Fantasy and writing regular flash fiction for the national Australian high-school science magazine, Helix. "Population Management" was originally inspired by trying to imagine what a bureaucratized death process might look like, but developed in a slightly different direction from there.
---
Duncan, D.S.V.
D.S.V. Duncan was born in Vancouver, British Columbia, and now lives in New Westminster with his wife and a rather generously proportioned cat. He holds degrees in English and Landscape Architecture but it is life that has taught him the most. His stories are all true, though not factual. Make of that what you will.
---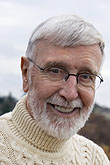 Duncan, Dave
Originally from Scotland, Dave Duncan has lived all his adult life in Western Canada, having enjoyed a long career as a petroleum geologist before taking up writing.
Since discovering that imaginary worlds are more satisfying than the real one, he has published more than forty novels, mostly in the fantasy genre, but also young adult, science fiction, and historical.
---

Eamer, Claire
Claire Eamer lives in the Yukon in Canada's North. She spends a lot of time writing about science and reading about magic. She has never met a selkie, but she'd like to. She has never met a pirate either, and doesn't regret that. Claire's latest book is about flying snakes, diving deer, ice worms, and other real animals that are just as amazing as selkies: Lizards in the Sky: Animals Where You Least Expect Them (Annick Press, 2010).
---
Elliott, M. J.
M. J. Elliott's writing credits include episodes of many US radio series. Among the collections he has edited for Wordsworth Publications are several volumes of stories by H. P. Lovecraft and Robert E. Howard. On the lighter side, Matthew has lent his voice and writing talents to the Rifftrax website, masterminded by the makers of Mystery Science Theater 3000.
---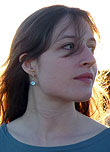 Edgar, Opal
Opal Edgar was born in Australia, and grew up in France. She spends most of her time cramping words on tiny bits of paper she then has trouble deciphering. She has been published in Aurora Wolf, Hungur Magazine and has upcoming stories in the anthologies Detritus and Behind Locked Doors.
---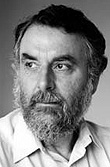 Emberson, Ian M.
Ian M. Emberson, writer and artist, was born at Hove in England in 1936, and is proud to have been christened by the poet Andrew Young. Ian has earned his living in both horticulture and librarianship, spending much of his working life as music librarian at Huddersfield Public Library. He has had twelve books published, and several one man art exhibitions. In addition to writing and painting, he enjoys walking and swimming.
---
Empson, Mae
Mae Empson writes short stories and poetry, often referencing fairy tales, myths, or superstitions. As an undergraduate at the University of North Carolina at Chapel Hill, she spent a great deal of time studying music and practicing on her mother's French horn. While there, she also graduated with honors in English and in Creative Writing, and earned the Robert B. House Memorial Prize in Poetry in 1995.
Mae's fiction has also appeared on-line in The Pedestal Magazine and Cabinet des Fees, and in anthologies from Prime Books, Dagan Books, and Innsmouth Free Press. Mae is a member of the Horror Writers Association, and of HorrorPNW — the Pacific Northwest chapter of HWA.
---

English, Tom
Tom English is an environmental chemist for a US defense contractor. As therapy he runs Dead Letter Press and writes curious tales of the supernatural. His recent fiction can be found in the anthology Dead Souls (edited by Mark Deniz for Morrigan Books) and issues of All Hallows (The Journal of the Ghost Story Society). He also edited Bound for Evil, a 2008 Shirley Jackson Award finalist for Best Anthology, featuring stories about strange, often deadly books. Tom resides with his wife, Wilma, and their Sheltie, Misty, deep in the woods of New Kent, Virginia.
---
Erdelac, Edward M.
Edward M. Erdelac is the author of Dubaku, The Crawlin' Chaos Blues, and the acclaimed Merkabah Rider weird western series for Damnation Books (in which Samael, The Angel of Death, and his paramour Lilith both appear), Red Sails for Lyrical Press, and Buff Tea from Texas Review Press. A member of the HWA, his fiction has appeared in Murky Depths Magazine, The Midnight Diner, The Trigger Reflex from Pill Hill, and Comet Press' DEADCORE anthology. In 2009 he wrote, shot, and produced an independent film, Meaner Than Hell. He has also written for Starwars.com, and contributed an entry to The Complete Star Wars Encyclopedia.
---
[NEXT PAGE]