---
Underwood, Erin
Erin Underwood is a writer, columnist, and blogger. She is the co-editor of Futuredaze 2: Reprise with Nancy Holder and is also the co-editor of Geek Theater: 15 Plays by Science Fiction and Fantasy Writers. She has a degree in creative writing and literature from the Harvard University Extension School and an MFA in Creative Writing from the University of Southern Maine's Stonecoast MFA program. Erin lives in Marblehead, Massachusetts with her husband.
---

Unsworth, Simon Kurt
Simon Kurt Unsworth was born in Manchester in 1972 on a night when, despite extensive research, he can find no evidence of mysterious signs or portents. He currently lives on a hill in the north of England with his wife and child awaiting the coming flood, where he writes essentially grumpy fiction (for which pursuit he was nominated for a 2008 World Fantasy Award for Best Short Story). His work has been published in a number of critically acclaimed anthologies, including the critically acclaimed At Ease with the Dead, Shades of Darkness, Exotic Gothic 3, Never Again and Lovecraft Unbound. He has also appeared in three of Stephen Jones' Mammoth Book of Best New Horror anthologies (19, 21 and 22), and also The Very Best of Best New Horror. His first collection of short stories, Lost Places, was released by the Ash Tree Press in 2010 and his second, Quiet Houses, from Dark Continents Publishing in 2011. He has a further collection, Strange Gateways, due out from PS Publishing in 2012 and his as-yet-unnamed collection will launch the Spectral Press Spectral Signature Editions imprint in 2013, so at some point he needs to write those stories. You can follow him on Facebook or Twitter and he might eventually get his website up and running, but don't hold your breath.
---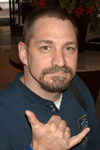 van Belkom, Edo
Edo van Belkom has won both the Bram Stoker and Silver Birch Awards and is a three-time winner of the Aurora Award, Canada's top prize for speculative writing. Among his novels are Scream Queen, Blood Road, Martyrs and Teeth and Teeth and Death Drives a Semi. In addition to Tesseracts 10, Edo is the editor of four other anthologies including Be Afraid! and Be Very Afraid! His most recent work is a series of novels for young readers, Wolf Pack, Lone Wolf, and Cry Wolf. His short stories have appeared in numerous anthologies including Year's Best Horror, Best American Erotica, Northern Frights and Robert Bloch's Psychos. Born in 1962, he graduated from York University with an honors degree in Creative Writing and has worked as everything from school bus driver to security guard, newspaper reporter to television horror movie host. The author of well over 200 short stories, Edo makes his home in Brampton, Ontario with his wife and son.
---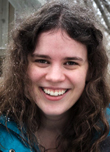 van Diepen, Thea
Thea van Diepen is the author of the White Changeling series, which so far includes Hidden in Sealskin, and Like Mist Over the Eyes. She is currently living in a church in Japan, where she teaches English and is learning how to read hiragana via worship songs. Find her online at: www.theavandiepen.com or https://twitter.com/theavandiepen